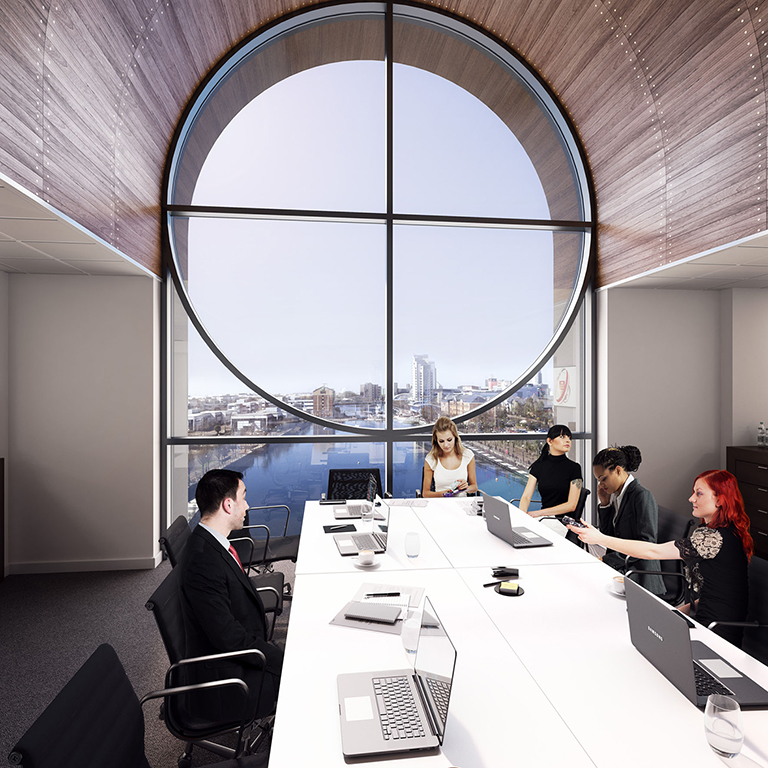 Voyager Building, Salford Quays
Wellbeck Estates
Prime was commissioned on behalf of Wellbeck Estates by Corstophine + Wright, in their role as the architects, for the refurbishment of a property known as the "Voyager" at Furness Quay in Salford. The project involved production of the Travel Plan to support an application for a BREEAM Excellent Rating for the refurbishment of the current building into Grade A office space.
BREEAM is the world's leading sustainability assessment method for buildings. The objective of BREEAM compliance, in terms of travel planning, is to demonstrate that consideration has been taken to accommodate a wide range of travel options for building users, thereby encouraging the reduction of user reliance on forms of travel that have the highest environmental impacts, such as single car occupancy.
The work involved a detailed site visit and proposed recommendations for potential measures and actions for promoting accessibility to the building by sustainable modes. The Travel Plan also provided indicative modal split targets and an Action Plan to assist in promotion of sustainable modes. Integral to the measures and targets was also a framework for monitoring and managing the Travel, both prior and post occupation of the Voyager building.
Photo credit: Corstorphine + Wright and Richard Barber & Co.