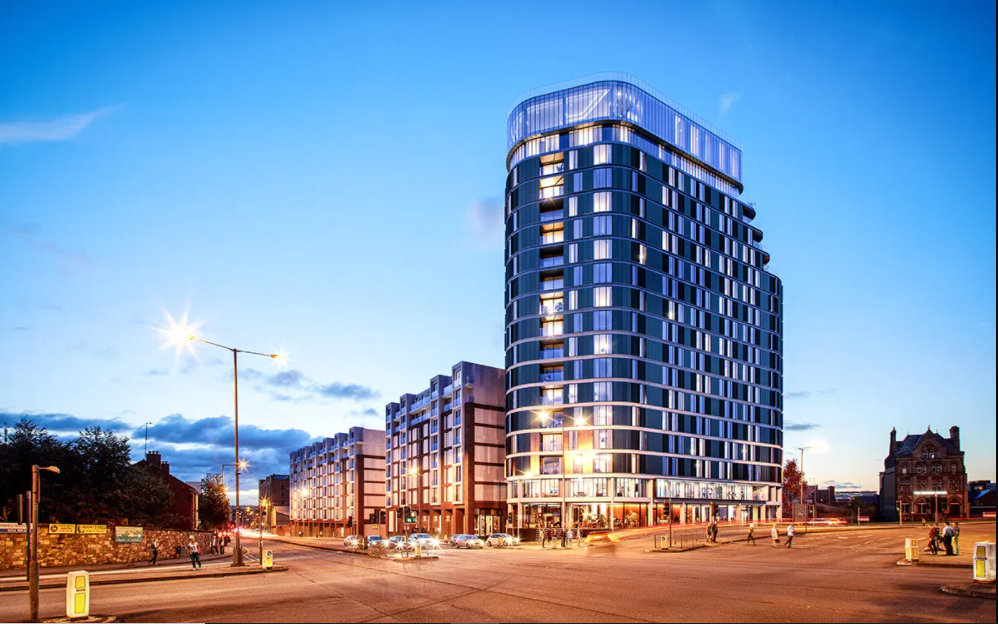 Parliament Street, Liverpool
Legacie Developments
This £80 million mixed-use scheme produced by Falconer Chester Hall Architects (FCH) for circa 500 apartments and over 20,000 sq ft of commercial, retail and leisure space, including a rooftop spa and public park plaza, is located in the Baltic Triangle area of Liverpool city centre.
Working with FCH, we helped evolve the site access and car park circulation strategy for the scheme. This required the extensive use of AutoTrack to allow us to review the drawings produced by FCH. We also produced traffic figures for the noise and air quality assessment undertaken by Wardell Armstrong.
A Transport Assessment and Travel Plan were produced to support the scheme through the planning process which included an assessment of the impact of the scheme on the local highway network. Other team members included Zerum who provided planning advice on the scheme.
Photo credit: FCH Architects